Our e-Catalogs Provide Quick and Easy Online Ordering
We've taken our printed catalogs and made them interactive. Now our Catalogs are always just a mouse click away.
Healthcare Labels
From admissions and blood bank labels to nursing, pharmacy, and laboratory labels, UAL has your healthcare label needs covered!
View Catalog
Veterinary Labels
Running a veterinary clinic is no easy feat. We provide numerous labels and supplies to help you run it smoothly, including board & care labels, medication dispensing, surgery, treatment room labels and more!
View Catalog
Business Labels
No matter what industry your business is in, UAL has manufacturing, warehouse and office labels ranging from shipping labels to filing labels. Whatever your needs, it's all here!
View Catalog
How to Use Our Online Catalogs


Please click here to view a PDF of the below screenshot.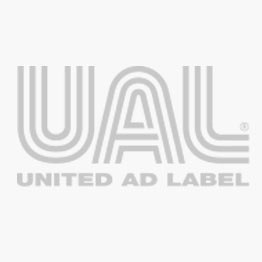 SEARCH You can still flip through page by page to browse, but now you have the option to enter a keyword or click on a tab and go directly to the items you need to find.
FLAG Mark pages with electronic notes and flags that quickly take you to frequently ordered items and remain on the pages even after you shut down.
ZOOM Get a closer view of items by zooming in and out with the zoom and navigation tools.
SHARE Save PDF pages and print or download to share with others.
ORDER When you're ready to order, one click takes you directly to the online ordering site.