Custom Labels - Create Your Own Personalized Label
We've now made it easier than ever to create and order custom labels online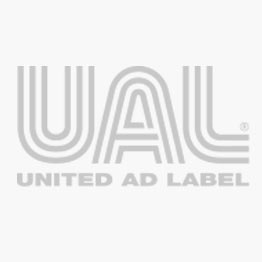 This simple-to-use tool offers both pre-set templates and free-form generic shapes to provide a wide range of label options that meet the needs of many industries.
Using the Custom Label Builder you can:
Easily create any label to fit your needs
Experience real time preview as you design your label
View pricing immediately
Use one click reordering
The custom label builder also includes features that make the design process easy:
Drop down menus allow you to quickly select from a variety of shapes, sizes and materials
Downloadable PDF proof that you can print makes verifying the accuracy of your design painless
Save label feature means your label will be there in the future for one click ordering
With such an expansive line of materials, dies and equipment, we couldn't possibly fit everything we are capable of producing into an online program. If you don't see what you're looking for, give us a call at 1-800-423-4643 and our customer service team will work with you to meet your custom label needs.