Veterinary
Surgery/Recovery
---
What Are Surgery/Recovery Labels?
Surgery/recovery labels help enhance communication before, during and after a surgical procedure. Veterinary practices and animal hospitals use surgery/recovery labels to provide more effective patient care.
Common Surgery/Recovery Label Uses In Healthcare

Surgery/recovery labels serve a number of diverse functions. They are used to verify sterilization for surgical instruments, help guide IV site care, document surgical procedures and more.
Surgery/Recovery Labels At United Ad Label

United Ad Label surgery/recovery labels are designed to meet the needs of an operating room environment. For example, they attach easily to clinical forms and the autoclavable ID tape comes with an aggressive adhesive backing to stick securely to all disposable wraps. Plus, if you need an item different from the surgery/recovery labels in stock, UAL offers cost effective custom label options.
Types of Surgical/Recovery Labels
View All
Autoclavable ID Tape
Autoclavable ID tape is ideal to secure different types of sterilization packs. In addition, it serves as a visual queue that medical instruments have passed through a sterilization cycle.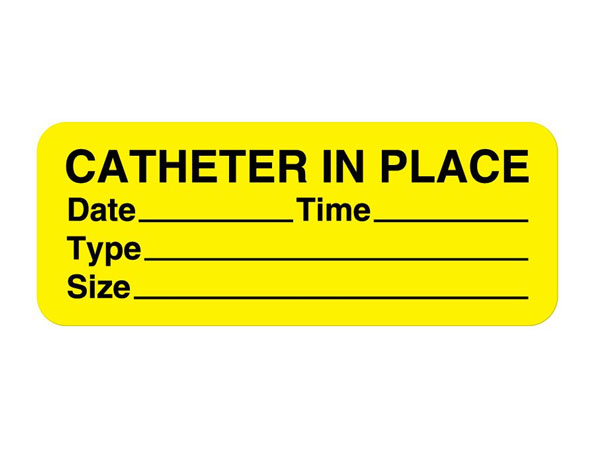 IV Therapy Labels
IV therapy labels help you track all medications added to IV's and help lower phlebitis and infections from IV therapies.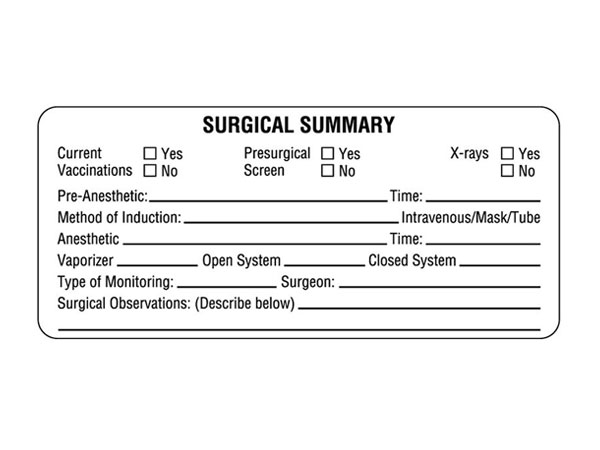 Surgical Summary
A surgical summary placed on charts and treatment forms document surgical procedures for quick reference.