Veterinary
Custom Labels - Veterinary
---
United Ad Label stocks hundreds of labels for applications throughout a veterinary clinic.
But, what happens when you need a label, one that's not in catalog?
You could waste time and money trying to figure out what you need with someone that doesn't understand your business. Or instead, you can use the UAL Custom Label Designer(CLD) to personalize a label to fit your veterinary clinic needs.
The CLD uses a WYSIWYG interface to simplify the custom label ordering process. No label expertise required! The system steps you through each stage of building a custom label. It automatically prompts you to select from only the information that's applicable to each stage.
In addition, it's cost effective. The template based model keeps costs in check.
VIEW CUSTOM LABEL VIDEO
See how our Custom Label Application can work for you.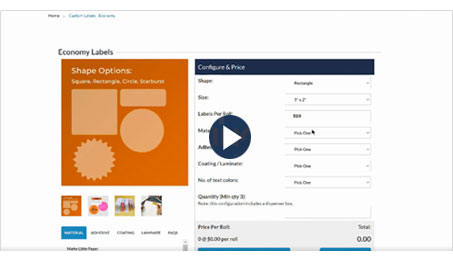 GET STARTED!
Veterinary Clinic Personalized Label Applications
Veterinary practices use the custom label designer for numerous applications including:
Label non standard medications to inform staff.
Assist staff with specific care instructions. For example, Food In Fridge #2.
Guide patients on medication side effects. For example, If Vomiting Occurs Stop Medication And Call Us At 888-555-1212
A sticker with your practice name and logo reminds your patient of their next appointment.
Personalize with your veterinary practice name and phone number.
Custom Labels for Veterinary Clinics
Today's business needs have changed. Solutions for technology, communication, education and services have evolved. But one thing hasn't changed. UAL stock and custom labels perform important functions for Veterinary Practices.
Whether you want to create a custom label to enhance care, better organize your operation, or use it to personalize your veterinary clinic, UAL has a solution.
Try the Custom Label Designer Today