There are over 400,000 distributors in the U.S. purchasing products from manufacturers and reselling those items to millions of end customers. Although these companies provide viable alternatives to the producer of the product, sometimes working with the actual manufacturer is a better option. If you need product labels that grab consumers' attention, warehousing and distribution labels to safely ship, store and transport items, compliance labels to meet OSHA, TJC and other safety standards and more, here are the benefits of working with a label manufacturing company.
Best Label Material Options
Label materials impact everything from the performance of the label to its price. Evaluating and assessing materials and recommending options that best fit the application is an important responsibility of a label manufacturer.
Although label material innovations don't get the publicity that other innovative products receive, numerous developments have improved the performance and lowered the costs of labels for the buyer. For example,
Enhancements in vinyl materials have increased their durability and flexibility, making them easier to cut into custom shapes and apply directly to plastic, paper, cardboard and glass.
Label film materials have an increased resistance to water, oil and chemicals, and extreme temperatures and offer unique features such as squeezable films.
Matte paper and other specialty materials provide a lower cost option than the more commonly used gloss materials and prevent glare and fingerprints.
Unless you follow the label material market closely, these innovations have likely gone unnoticed.
In fact, a label printing company relies on relationships with material suppliers to deliver unique solutions to their customers which means you have access to:
New materials
Alternative materials
Recycled materials
Materials designed for specific types of end-use applications
This ensures you are supplied with the best material options that enhance the functionality of your product and keep costs in check.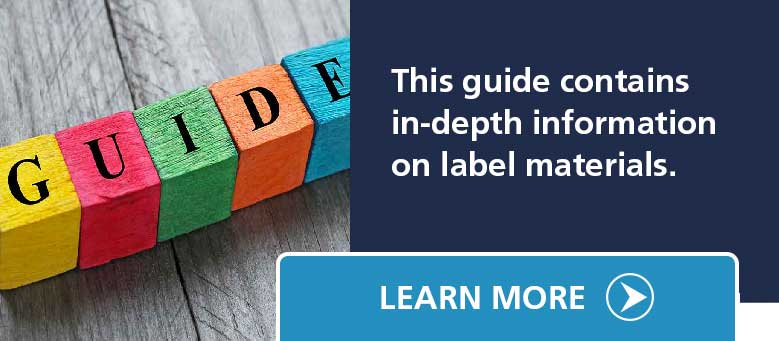 More Options to Choose From
In 1910, Henry Ford told customers they could buy a car painted any color, "so long as it is black." Although there are situations when a single option is the best alternative, that's not true for label manufacturing.
A label manufacturer typically employs a few unique print technologies that allow them to produce a label for a variety of end-use functions.
Offset - offset printing is the best choice when larger quantities are needed, and provides accurate color reproduction, and crisp, clean professional looking printing.
Flexo - is a high-speed printing process used for most product label applications. It's fast, cost-efficient, and results in high-quality output.
Letterpress - medium to long print runs. Fast production speeds. Accommodates a variety of ink types. Low operational cost.
Digital - is cost-effective for smaller quantities and allows you to use variable data that makes each printed piece unique.
Multiversion - a technique that combines the benefits of variable information and short-run production with lower unit costs typical of long-run manufacturing, reducing the time it takes to manage multiple SKUs while elevating the brand value of the label.
Choosing a company with multiple alternatives means your label will be produced using the best fit option creating a higher quality product while keeping costs in check.
Custom label printing companies like UAL, produce both stock and custom labels. The stock items typically comprise common healthcare, veterinary, manufacturing and distribution applications for specific requirements such as:
Desktop & Mobile Printing
Shipping & Distribution
Warehousing
Admissions
Drug & Chemical Identification
Medication Dispensing
Infection Prevention
Specimen Identification
IV Identification
And more
Access to off-the-shelf items makes it quicker and easier to get the products you need and at a lower cost.
Budget Friendly
"If the only tool you have is a hammer, you tend to see every problem as a nail." This famous quote by Abraham Maslow underlines the problems that an over-reliance on a single tool can create. For example, a label company utilizing only one print technology may use that same capability for label production, even when it's not the best fit for the job. Conversely, a label manufacturer with a broad range of options selects the one that best fits the specifications which helps drive a budget-friendly outcome.
In addition, a dependable supply chain impacts the cost of labels. For example, a label manufacturer typically maintains relationships with multiple suppliers for materials, inks, packaging and more, which can reduce input costs and ensure continuity of supply.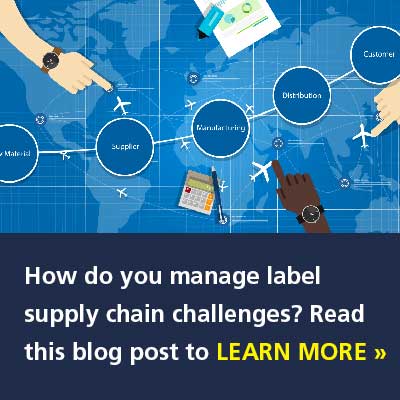 Lastly, for organizations that regularly order custom-made labels, a manufacturer can produce several months' worth of inventory and allow you to draw from that stock on a regular basis. Programs like these lower the unit cost of the item and provide an increased level of convenience.
Saves The Customer Time
If you have ever done any home landscaping, you know that determining plants that grow well in your climate, in each specific spot in your yard and complement the other items you're planting is no easy task. But, when you consult an expert at the local nursery or a landscape architect, they can very quickly recommend plants that grow well and look nice.
A label manufacturer provides that same type of expertise. Their knowledge of materials, production techniques and end-use applications help you to design the best product without spending an inordinate amount of time in the process.
Experts in the Business and Can Suggest Design Ideas
A label manufacturing company brings design, engineering, estimating, production and supply chain expertise to their customers. The knowledge of each step ensures better outcomes. For example,
A designer/prepress expert understands the material and press limitations and can advise design ideas that result in a more effective finished product.
Estimating, engineering and production often work together with the designer/pre-press team to recommend cost-effective design and manufacturing alternatives that save the customer money.
Supply chain maintains material sources that not only assure continuity but also offer solutions to problems customers face. They also work to minimize shipping costs and customer distribution costs.
Ultimately understanding the nuances of your application leads to better outcomes.
United Ad Label
United Ad Label is a label manufacturing company that brings a deep understanding of materials, printing technologies, business processes and more to develop products that meet the diverse needs of our customers. Contact us to learn more.