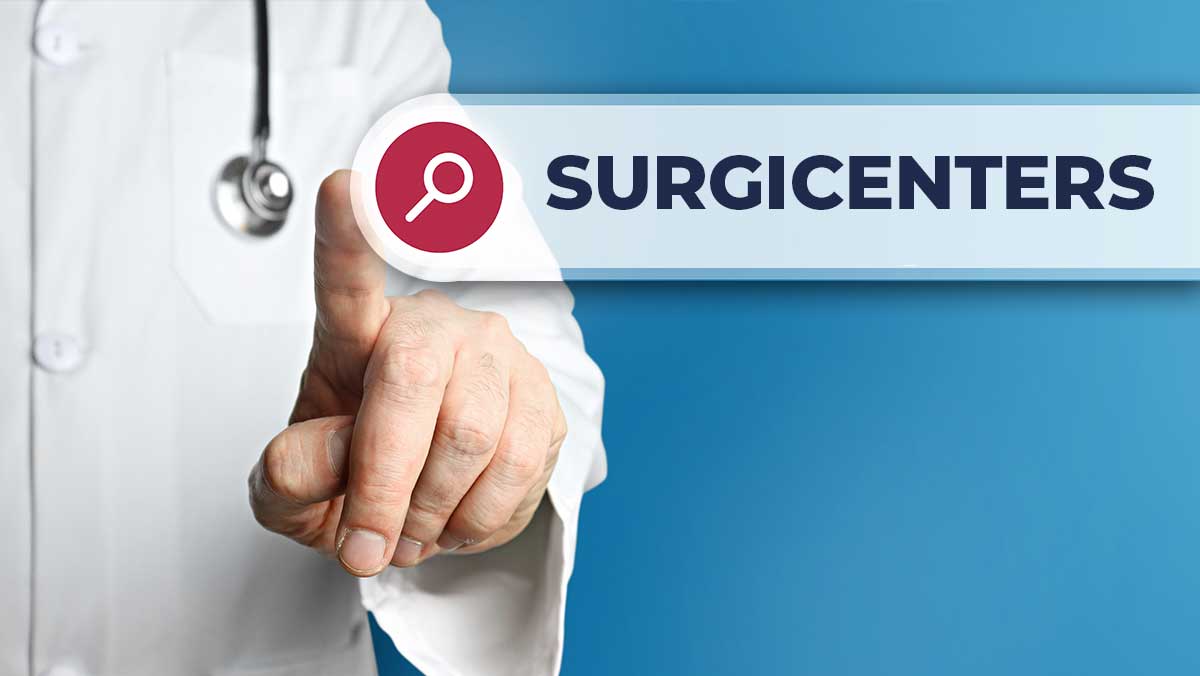 Whether you are scheduling a colonoscopy, knee replacement or a cataract procedure, these days it's likely they will occur in a surgical center (ASC). In fact, nearly 70% of surgeries today and over 23 million annually are performed in an outpatient setting. Moreover, with the number of procedures that can be performed at an ambulatory surgery center and qualify for reimbursement increasing, and patients preferring the convenience of an ASC over a hospital setting, the number of treatments is likely to increase. As with all healthcare organizations, patient safety is a top priority. But as the type and number of procedures at surgical centers increase, the importance of patient safety processes increases along with it. From the time a patient is admitted until they are discharged, labels play an essential role in reducing preventable errors. Use these 10 important labels for surgical centers to enhance your current protocols.
Patient Safety At Surgical Centers
Although the types of procedures conducted at surgical centers have expanded along with the number, hospitals still handle more complex cases which makes them more susceptible to adverse events. Nonetheless, patients at ambulatory surgery centers do face certain risks. According to the ECRI Institute's Patient Safety Organization report, the three top patient safety risks in ambulatory care settings are diagnostic testing errors, medication events and falls. For these three areas and throughout the patient care spectrum, labels help caregivers identify, verify and communicate information that minimizes that risk.
10 Important Labels For Surgical Centers
These 10 labels complement patient care processes that occur throughout surgical centers.
Patient identification accuracy - Positive patient identification is the first step before the start of any procedure. Mistakes at this stage can impact everything from administering the wrong medications to performing the wrong procedures and more. Admission labels and wristbands not only provide proof of identification but they communicate other important information including allergies, fall risk and other medical alerts.
Caregiver communication - Effective communication can have a profound impact on how patients perceive their care. Communication labels capture important information enabling the clinical staff to take quick and effective actions that enhance medical care and patient satisfaction.
Medication safety - Similar to other healthcare settings, adverse drug events, often caused by medication errors, is an issue at ASCs. With general, local, monitored and regional anesthesia among the most common types of medications administered, taking steps to prevent confusion, misidentification, dispensing errors and overdosing is essential. Anesthesia drug labels help prevent the misidentification and confusion that contribute to medication errors.
IV therapy - General anesthesia is typically administered through an IV. Similar to a syringe, labeling the IV with tubing labels that identify the medication being dispensed minimizes the potential for errors. Plus, this guide on how to label IV tubing properly details the steps you should take to reduce the chance of errors especially when high-alert medications are involved.
Surgery verification - The administration of general anesthesia or deep sedation are procedures that put a patient at the most risk. Research from Johns Hopkins and Patient Safety highlights the wrong site surgery and other errors that occur during surgical procedures. Using surgical time out and preoperative checklist labels ensure accurate patient identity and verifies the surgical site, and planned procedure.
Diagnostic testing errors - Although errors occur in several places, issues surrounding laboratory tests are the most common. Tracking all tests and consultations are key to minimizing this problem. Leveraging EHR data and barcoded lab labels that track tests back to the patient are effective prevention steps.
Opioid safety - The challenges surrounding opioid use are well documented. Implementing opioid labeling and storage steps help to avoid unintended use.

Segregate and differentiate opioid analgesics on storage shelves
Clearly labeling storage areas
Use opioid warning labels on medication containers to inform providers and patients

Sterile processing labels - As the number of procedures increases at an ASC, it's not always easy to keep up with the demand for instruments or carve out the space necessary for instrument reprocessing. These are common causes of improper sterilization. Sterile labels detail sterilization and expiration dates on medical devices and distinguish cleaning protocols so the clinical team knows instruments are safe and ready for patient use.
Infection prevention - As stated above, studies show that infections are less likely to occur at surgery centers than in hospitals. But, preventing infections takes ongoing diligence. Infection control labels placed in key locations throughout the ASC increase awareness and the importance of taking proper precautions.
Medical device reliability - Equipment that isn't operating properly increases patient wait times, and in more serious situations, can delay critical care. Inspection labels and equipment tags communicate if a device is out of service so an alternative can be identified and defined when equipment needs servicing. Are you taking the steps necessary to maximize medical device uptime?
See our complete selection of Anesthesia and Surgery Labels
Custom Labels For Surgical Centers
Each of these 10 labels is designed for surgical centers' protocols and workflows. But, sometimes a unique protocol requires an item that is different from the standard. We built the Custom Label Designer (CLD) for this process. If you require a custom label, the CLD makes it easy to design, price and order a custom label online. The tool uses pre-built templates to simplify the process and lower costs.
Design your own custom surgical center labels!
The Importance Of Bulk Availability
Like all items in the UAL catalog, these 10 important labels for surgery centers are in stock and available in the quantities you need. Whether it's one roll, one carton or an entire pallet, you can get the products you need quickly and easily.
United Ad Label
With over 50 years serving the healthcare industry, United Ad Label understands the challenges surgical centers face. With those challenges in mind, we've developed products that help ASCs enhance patient safety throughout the care spectrum. You can order both stock and custom items that meet your specific needs. Contact us to learn more.